Product Structure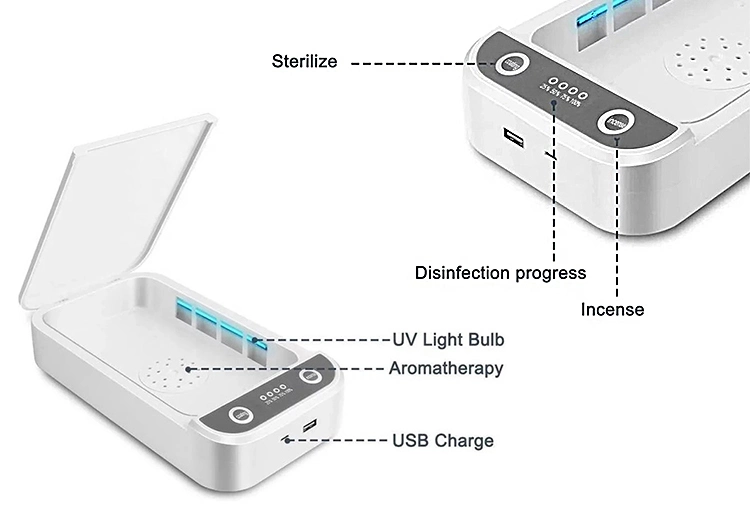 | | |
| --- | --- |
| Product Name | travel use 99% kill sterilization uv led sanitizer box portable phone uv sterilizer box |
| Inside size | 175*103*30mm |
| Size | 225*125*50mm |
| Maximum capacity | 6.6 "mobile phone |
| Input voltage | 5V |
| Input current | 2A |
| Aromatherapy power | 1W |
| Disinfection rate | 99.9% |
| Wireless charging maximum input voltage | 9v |
| Utraviolet wavelength | 253.7nm |
| Application | Home/Hotel/Office |
Size display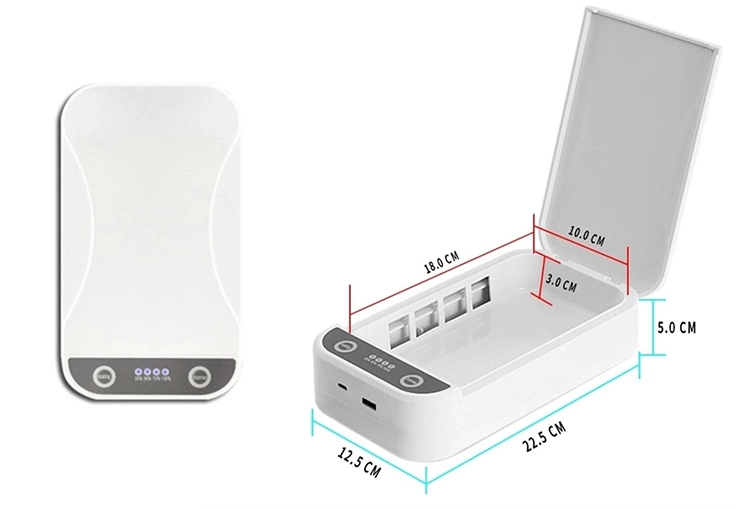 Details Images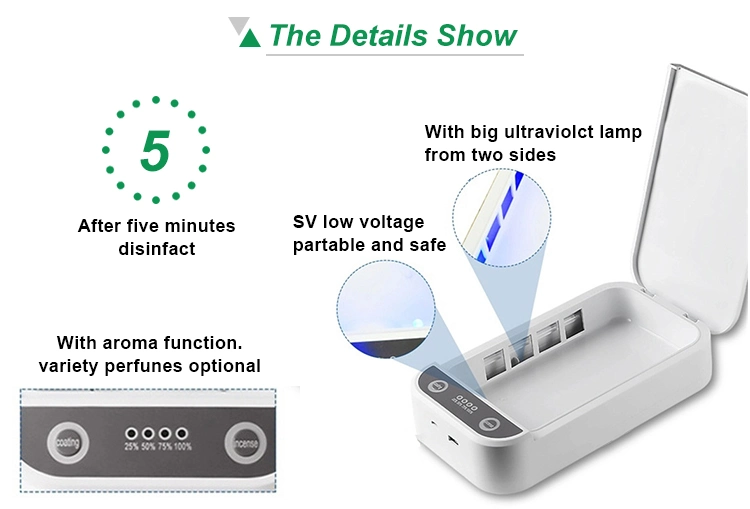 [Safe]
FAST & EFFECTIVE Sterilization - This sterilizer box with 2pcs UV light adopts ultraviolet light Sterilization, harmless to human body and offering high sterilizing rate up to 99.9%, effectively kill germ on smartphone in 5 minutes and keep you and your children away from germs.
Product Features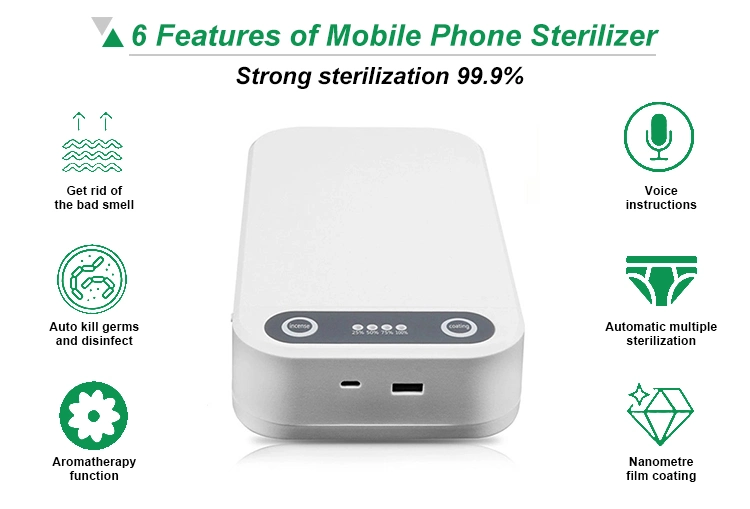 Features
*Comprehansive disinfection and sterilization, double side of the lamp bulb crossed ultraviolet disinfection and sterilization,360 degrees circulation without dead angle
*USB charging function, which can kill bacteria during charging
*Built-in incense function, sterilize and add fragrance to the objects
*Large capacity and multi-function, used for most 6.6 inch mobile phones, watches,
*Safe, compact and portable, with 5V voltage supply, safe and reliable
*Wireless charging function, built-in wireless charging function, can be sterilized while charging
Use Guide


[How to use]EASY TO CARRY & USE - Simple to operate with two buttons, just plug it into the USB port on PC, power bank or USB charger and ready for sterilization. Compact size and lightweight, easy to carry to use home, office, or even during travel.
Tips:
1. After disinfection is complete, the indicator light will stop flashing.
2. You can open the lid and remove items during the disinfection process.
3. Once the lid is opened during disinfection, it will stop sterilizing. You must close the lid again to set a new disinfection duration.
4. After opening the lid, the UV lamp inside the device will go out.
Application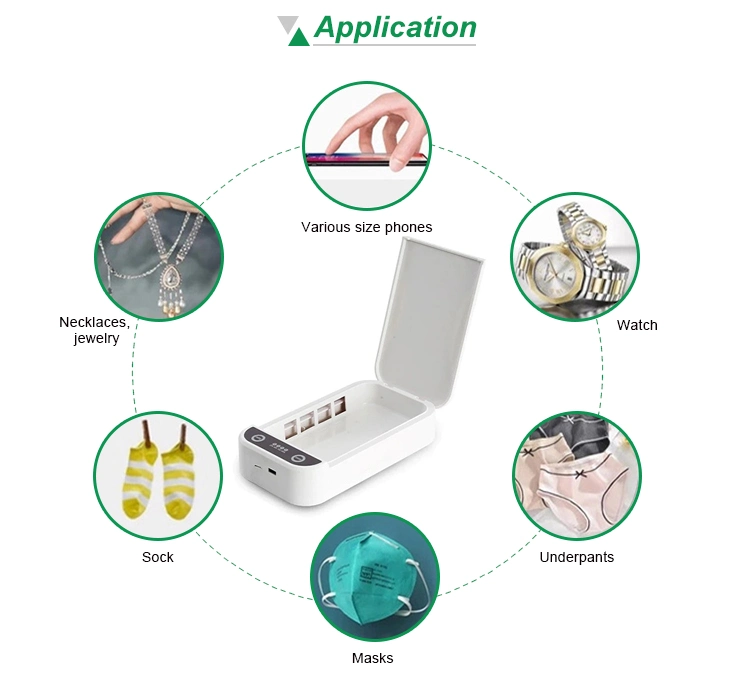 [Multi-Function Disinfection Box]
Kills Up to 99.9% of Germs,One-click sterilization design, It can sterilize
Mask,smartphones,Makeup Tools, Mobile Phone, Toothbrush, Jewelry, Watches and other small items. Keep your phone clean by UV-C
Light sanitizing.
[
Portable]
After use conveniently collapse flat to transport between your purse, backpack, suitcase, gym bag, You can use it in anywhere !
Feel free to contact us if you need !